Israel's 20th Knesset ( March 2015-Present )
Israel's 20th Knesset ( March 2015-Present )
Israel's 20th Knesset ( March 2015-Present )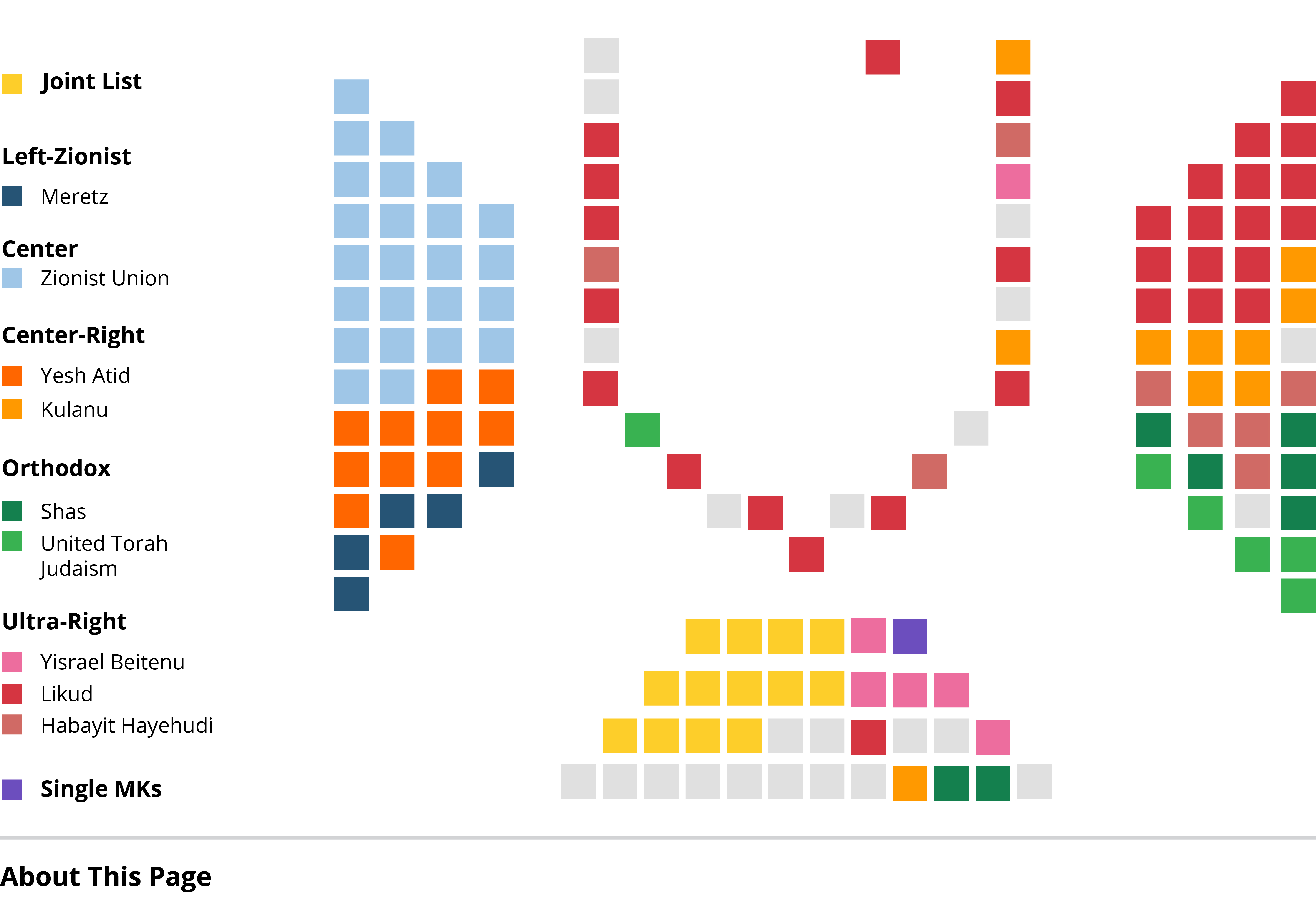 This page is for educational purposes only. The objective of this page is to highlight the political positions, incendiary statements, and discriminatory remarks made by members of the Israeli Knesset (MKs) and to give viewers a snapshot of the political climate within the current 20th Israeli Knesset which stands firmly against the establishment of an independent State of Palestine and the very right of the Palestinian people to self-determination.
 
Please note that this page is not in any way a comprehensive compilation of all incitement or calls for violence by the Israeli government or members of the Knesset. The names of the parties are derived directly from the Knesset website. There may be a change in the Knesset members in the event of a personal or party decision, including to resign or for any other reason.
 
To use this page, click on the above tabs to learn more about the various political parties, their members, political positions (in their own words), and disparaging statements to incite violence, racism, and denial of Palestinian rights.
 
The information on this page was updated on 30 November 2018.